peanut
My family recently bought a large bag of groundnuts.
Method: Cook with water.
How to count as cooked?
This can't be judged by looking about it, I cook it for half an hour to 1 hour.
My friend said that simmering for more than 3 hours will be softer, but that time is too long, so I always cook for half an hour to 1 hour.
The peanuts I cooked are harder.
When cooking, you can add salt to the water, but I didn't add it.
Many people are allergic to peanuts
So when eating
Don't eat too much at once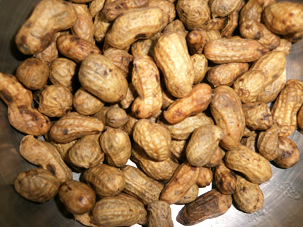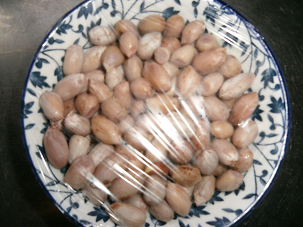 落花生
家里最近买了一大袋的落花生.
做法:用水煮熟.
怎样算煮熟了?
这个无法用看的来判断,我是煮半小时~1小时.
朋友说闷煮3小时以上的话会比较软,但那个时间太久了,所以我都是煮半小时~1小时,
我煮的花生比较硬.
在煮的时候, 水里可以加盐, 不过我都没加.
许多人会对花生过敏
所以吃的时候
不要一次性地吃太多